See I promised a knitting post today and here I am! As long as the storm doesn't knock me offline we're all set!
So...I have been knitting. But FIRST!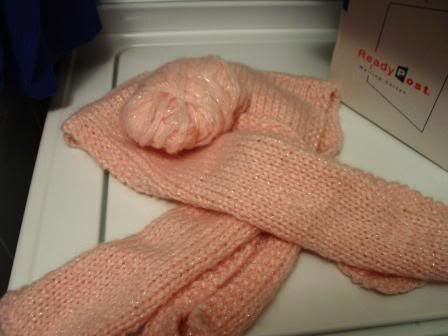 My most wonderful scarf exchange buddy from the Knit Knack Scarf exchange, Karen sent me that! It is sooooo soft and cuddly! I can't wait for cold weather so I can wear it! She also sent me some yummy wool from her trip to Ireland! How cool is that??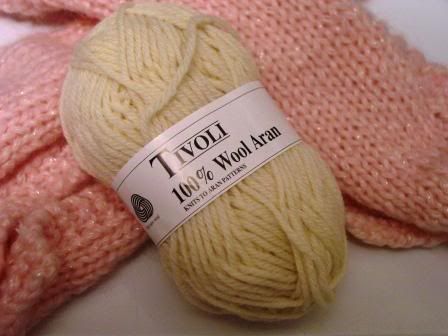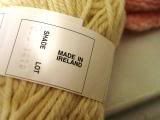 My current drag around project is a simple garter stitch shawl made out of some crochet cotton thread. It (the color) caught my eye at my local craft store in the clearance bin. I picked it up thinking dishcloths or something. However one night I looked over at it sitting on my desk and thought. Shawl.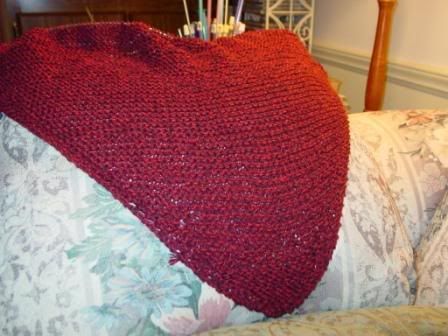 and then we have this...
Looks all sweet and innocent sitting there doesn't it? It's Lion Brand Baby Soft for the baby blanket I started. I'm on about row 9 (yes that is ROW nine. Not the 9th repeat). It has not started off well. It was my fault to be honest. I should have wound the yarn up into a center pull ball to start with. I didn't, however, and after much swearing and hair pulling and something that looked even WORSE than this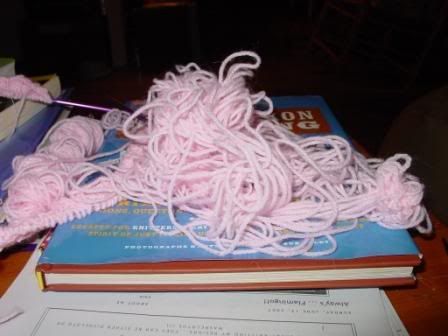 I thought it needed a little time out. So that ball of cute soft pink yarn is still sitting there on the cedar chest that serves as my coffee table and that pile of yarn barf is as well. We are both thinking about our actions before we decide if we shall continue or not. Pretty pink yarn is also a little on the splitty side...but it seemed to be getting a little better...we'll see.
Up next! The craze that is MS3!